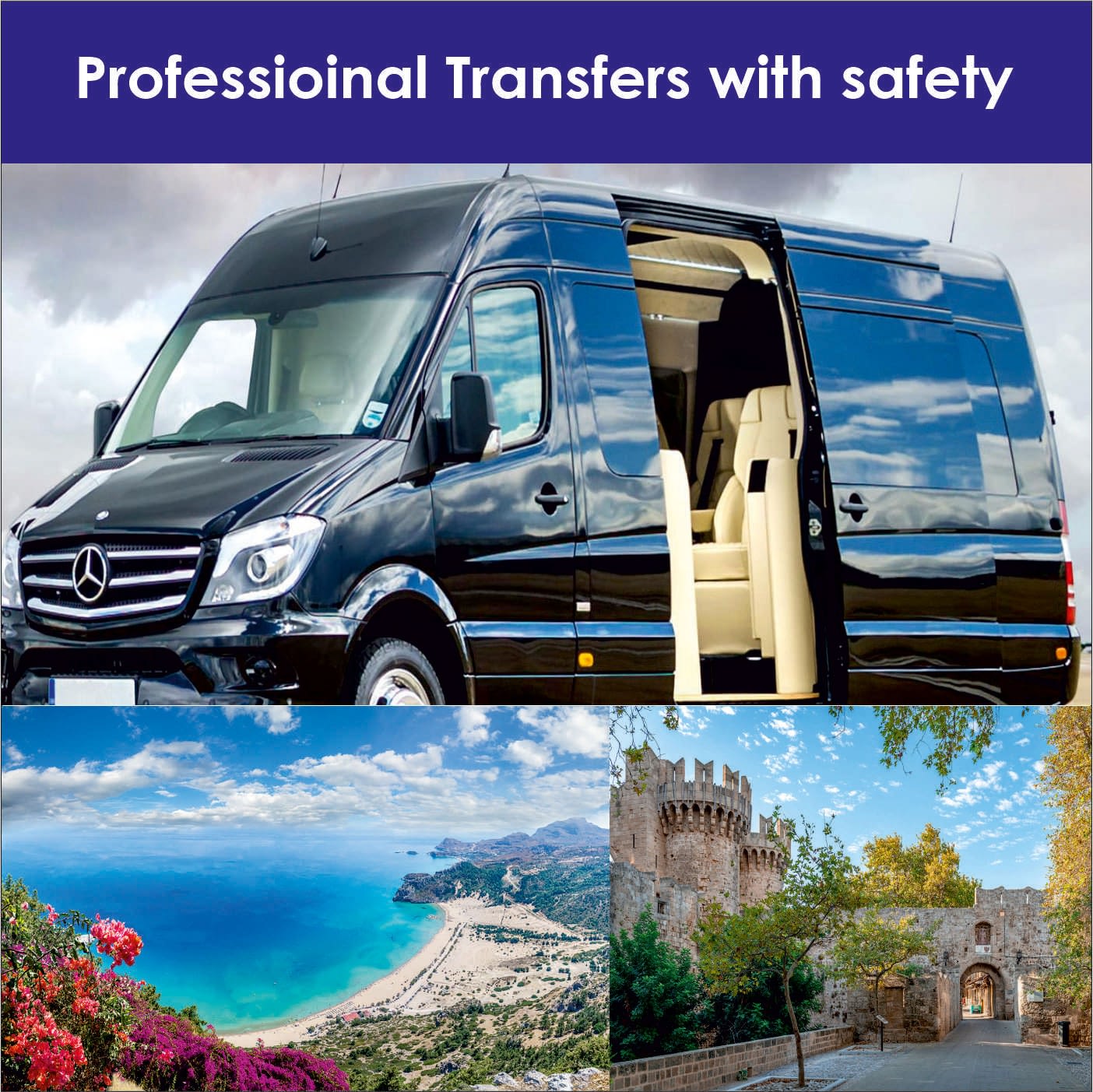 You can trust us to drive you safely and on time to your destination. Professional
licensed drivers and luxurious private cars for demanding travellers and business
executives in Rhodes, Greece.
We serve all locations in Rhodes. Rhodes airport, Rhodes port and marinas, hotels
and resorts. To and from all destinations in Rhodes.
Sedan, SUV, minivan, and minibus vehicles for any group size. The most luxurious,
comfortable and safe vehicles at your service.
All private transfers are booked in advance. Call us for your booking request and
we will reply to you with availability and pricing. As simple as it gets!